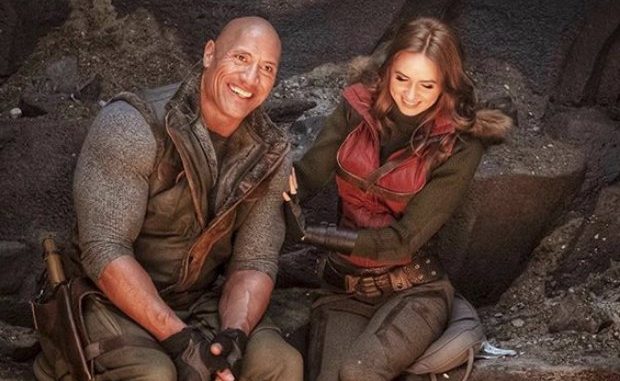 Después e estar enfermo y con líquido en sus pulmones, Johnson se reintegra a las filmaciones.
La estrella de Hollywood, Dwayne Johnson, quien se vio obligado a cortar la filmación de la secuela de "Jumanji: Welcome to the Jungle" después de presentar fluidos en sus pulmones, ahora ha regresado a los sets.
The Rock ha estado ocupado filmando escenas para el filme de acción y aventura, pero por primera vez en su carrera, no pudo superar su enfermedad para mantenerse dentro de lo programado, y tuvo que tomar un descanso muy necesario, informa aceshowbiz.com.
"Me patearon ayer cuando me desperté con fiebre", escribió en una publicación en Instagram el 22 de marzo. Añadió: "Vi a mi médico que observó que tenía líquido en mis pulmones".
"Fui a trabajar, pero por primera vez en toda mi carrera, luchando en todo el mundo a través del dolor y las lesiones graves – rodando películas y haciendo giras, ayer fue la primera vez que tuve que detenerme con solo 3 horas restantes en mi rodaje día. Tan enfermo que no pude terminar el trabajo y llegué a mi casa de manera miserable ".
Johnson compartió la noticia junto con una fotografía de su "poción mágica", antibióticos y suplementos vitamínicos, pero luego reveló que ya se estaba recuperando y estaba regresando a la serie de "Jumanji" para continuar filmando.
"El niño está de regreso. Se va a trabajar. Listo para terminar lo que empecé a comenzar y terminar esta semana en un fuerte repunte con mi equipo que trabaja duro", agregó.
---
Reader's opinions
---